Details

Category: Bundy Kegs Cooperage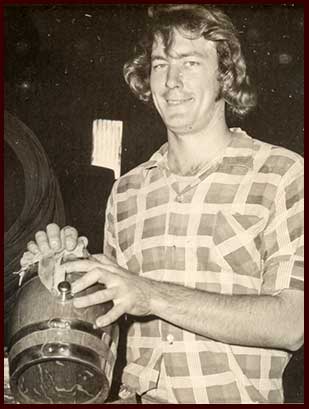 THE HISTORY OF SCHMEIDER'S COOPERAGE COMPLEX & COOPERING IN BUNDABERG In 1970,
Dave Schmeider gained a four-year apprenticeship with the Bundaberg Rum Distillery. His trade involved the repairing the old kegs used for the transportation of the rum and from time to time, he also helped with the construction and maintenance work on the large maturation vats. Dave was the last cooper to learn the trade at the Rum Distillery, and In the early 1980's, the Rum Distillery installed their bottling plant so the trade then died as all the rum was bottled before shipment. As Dave loved his trade, he decided to see if he could keep it alive by starting his own business. With his wife Pam, Schmeider's Cooperage began on the 7th November, 1982.
Starting with a small workshop at the rear of their home, the trade was once again alive. Over the past 25 years, Schmeider's Cooperage has gained in both size and recognition. Dave has trained a number of apprentices, and it is now this former employee that keeps the trade alive as he now run the business, which has changed its name to BUNDY KEGS. Dave is now kept busy with 4 full time labourers installing new American Oak maturation vats at the Bundaberg Rum Distillery, and with the upkeep of other areas.
At Bundy Kegs, this unique trade can be watched daily as the coopers make their barrels in the workshop and the full process can also be seen on video. A large selection of finished kegs, keg furniture and accessories are aavailable in our bar room and our friendly staff are only to pleased to answer any questions about our product or the trade.